As reported by Melody Simmons on August 22, 2018; Source Baltimore Business Journal Online
Streets Market & Cafe will open its second Baltimore location at the redevelopment of the former Pemco industrial site in Greektown.
The small, boutique Washington, D.C.-based grocer and gourmet foods company will be the second retail anchor at Yard 56, an $80 million mixed-use development underway at 5601 Eastern Ave.
Totaling 20,000 square feet, the market will feature a large organic fresh produce department and prepared foods, said P. David Bramble, managing partner of MCB Real Estate, the developer of Yard 56. The store is scheduled to open in 2020.
MCB acquired the former industrial hub across from Johns Hopkins Bayview in 2014 for $3 million and has been involved in a $15 million environmental cleanup of the site for the past year.
Bramble said Streets Market will be a viable addition to the southeast Baltimore project. The community had lobbied for a market at Yard 56 and a grocery was included in the design of the 2.2-million-square-foot development. 
He said customers are expected to come from surrounding communities including Greektown, Canton and eastern Baltimore County.
"It's going to have a huge impact because we all know that food drives traffic and it's something the neighborhood desperately wanted to see," Bramble said. "This is a food desert. It will be a strong and well-stocked grocery store and will cater to the local needs with the right combination of fresh produce and the basic staples."
Streets opened its first Baltimore location in 2015 at Charles and Saratoga streets. In Greektown at Yard 56, the grocer will join LA Fitness as an anchor. The 34,000 square foot gym is expected to open in late 2019.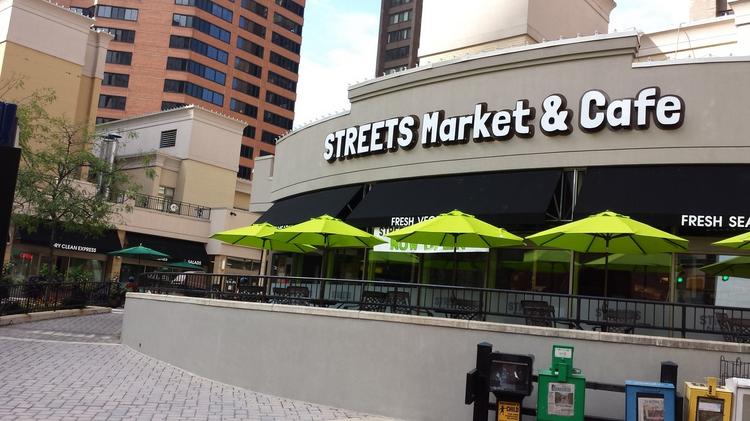 Streets Market & Cafe has six stores between Baltimore, D.C., and Northern Virginia. It opened its first location in D.C. in 2014 and recently added a store in Cleveland Park.
"Our specialty market offers a wide selection of organic, natural and your everyday practical goods all under one roof," its website says. "Complementing our market is a chef driven, gourmet menu of prepared dishes, made fresh daily in our kitchen."
Yard 56 broke ground in mid-May. The first phase of the 2.2-million-square-foot development will have the retail and 100,000 square feet of office space and 286 parking spaces. Future plans call to add two hotels with a total of 150 rooms and up to 200 apartment units.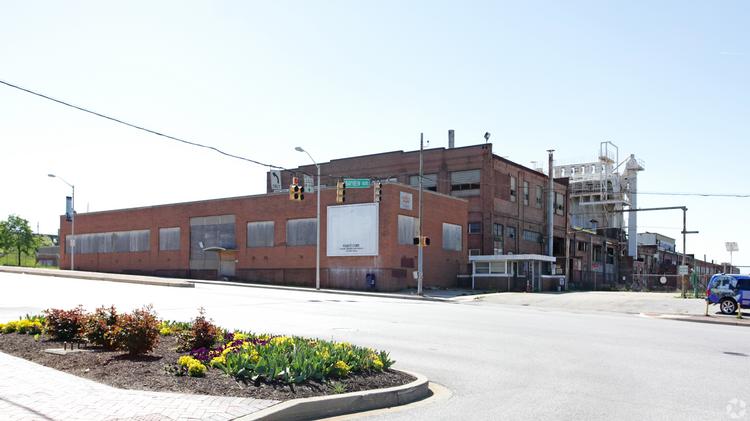 Bramble said the development has taken a village to get underway because of the site's challenges as a former industrial hub that had been vacant and decrepit for years. In its day, Pemco manufactured compounds there to make enamel and ceramic glaze.
"It's a great example of how things can get done when you have all the politicians and community rowing in the right direction," he said.
The downtown Streets Market & Cafe replaced a Fresh & Greens market in the space four years ago. Prior to that, the building held a Superfresh grocery store before many of the chain's stores closed as part of a reorganization by parent company A&P.